APM Map 🗺️ Issue #5: On journaling your way to a dream job
APM Map Interview Prep mini-series - Behavioral Interviews (Part 1 of 4)
APM Map 🗺️ is your one-stop destination for navigating your APM recruiting journey. The site is *live* at apmmap.co, and the APM Map newsletter will run weekly this fall, spotlighting incredible APM recruiting resources & mentors along the way.
In today's issue:
🧘🏻‍♀️ Mindfulness by Mima: On introspection

🗺️ The Journey: Interview Prep > Behavioral Interviews

Mima's Philosophy

Featured Resources

🌏 Community Partner: Boost

👩🏻‍💻 APM Map Mentor Spotlights: Charlene Wang

Today's mindfulness section is best paired with some ✨ vibes ✨ from Introspection by UMI.
Hey friends - hope you have been taking lots of care ❤️
Journaling is one of my favorite ways to practice self-care, but I don't do it nearly enough. Inspired by APM Map Mentor Johnathan Zhou who journals every single day (!!), I've been looking inward a lot lately, and journaling about what I'm grateful for, where I want to grow, what's been on my mind, etc. and it's been so incredibly grounding.
It occurred to me that a lot of the introspection that happens during the journaling process overlaps with the self-reflection required for Behavioral Interviews, so I wanted to dedicate today's issue to just that: how you can journal your way to your dream job, so that you, like the cute lil green seed below, can flourish your way into your future. #wholesome #vibes #only ☺️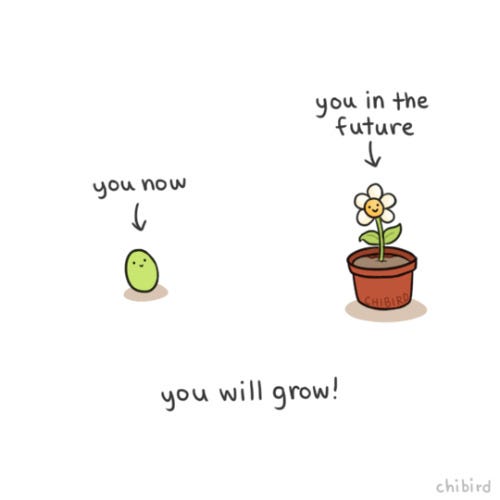 If you want to chat more about journaling & introspection, or need a pep talk before that big upcoming interview, DM me on Twitter!
🗺️ The Journey: Interview Prep > Behavioral Interviews

For the next couple of weeks, we'll dive deep into the "Interview Prep" section, and cover how you can ace your Product Design, Analytical (Estimation, Metrics, Execution), & Technical Interviews. Today, we're chatting about the most popular type of interview: Behavioral Interviews.
Since everyone is at different stages of the interview process, if you need an overview of all types of interviews, you can check out APM Map's Roadmap to Recruiting 🚗
💡 Mima's Philosophy
For this week, you can treat the following questions as journaling prompts that you can work through to practice introspection & (career) growth.
What do you care about and why? This question reveals what your story is, areas where you may want to do meaningful work, and any common themes across projects you've built. For more, I wrote about why & what I care about here.

Questions this prompt helps with: "Tell me about yourself", "Why PM", "What is something you've built that you're proud of?"

What was something that was hard for you? How did you prove to yourself that you could do it?

Questions this prompt helps with: "What was a time you faced a challenge? How did you respond?"

What does your dream life look like? If you have a firm understanding of what your "dream life" could look like, you'll have an easier time understanding what your dream job looks like. And if you know what your dream job is and how it fits into your dream life, you'll be able to give a more authentic answer when the interviewer asks why you want to work at X company.

Questions this prompt helps with: "Why X Company?"
📚 Featured Resources
Want an overview of how to go about the Behavioral Interview? Check out APM Map Mentor Nancy Wang's article on the power of improv comedy in job interviews.

Looking for sample behavioral questions to prepare for? Check out "Chapter 12: Behavioral Interviews" of Cracking the PM Interview for 30+ behavioral questions you can prepare for beforehand.

Last year, I wrote every single question from this chapter on flashcards, and then wrote all my answers on the back of each flashcard, and then I would drill them as I was walking to & from class. No need to go crazy like I did 😂, but I do highly recommend the flashcard method!

What are the best questions you should ask your interviewer at the end of an interview to leave a good impression?

My go-to question last year was from this article by a Twitter APM. This entire article is golden and you should read all of it, but here's my favorite paragraph:

For instance, if you are chatting with a PM, rather than asking "What is [company name's] culture like?", you could ask, "I've noticed many PMs either go on to found their own companies, or become product leaders at their current companies. If you feel comfortable sharing, can I ask what your next career move is?" … the response will also illustrate the company's culture, … [and] it will also show that you understand the PM career path and that this role fits into your personal ambitions. Asking great questions not only helps you stand out, but also opens the door for a great follow-up email. Because the interviewer has disseminated unique knowledge on you, you have created the opportunity to thank them for it.

I also like these interview tips from a FB RPM — specifically "pitch an idea". Although I didn't actually use this tip in any of my interviews, I think it's a really unique strategy that could seriously tip an interview in your favor.
🌏 Community Partner:

Boost
Each week, this section will be dedicated to spotlighting one of our awesome community partners. Our goal is to bring you as many freebies, discounts, & more to make the interview prep process more equitable & financially accessible. This week, we're featuring a free info session from Boost!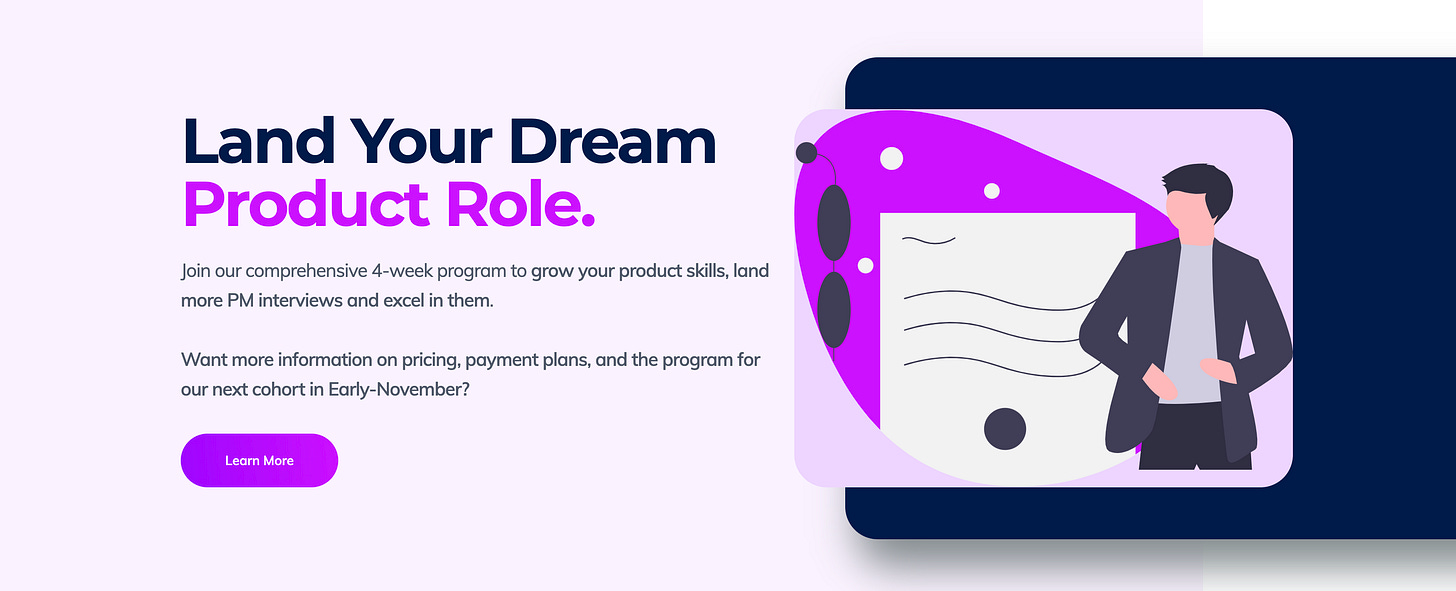 What is Boost? Boost is a 4-week bootcamp to hone your product skills & ace your PM interviews. Unlike video-based PM interview prep courses, Boost's bootcamp boasts live instruction and realtime feedback, so you can improve your skills immediately.

Want to try Boost for free? They're hosting an info session on Wed 10/28 @ 5PM PST / 8PM EST — you can sign up via this link*. There are a limited number of spots reserved for the APM Map Community & all info session attendees will also get an exclusive discount for the Boost bootcamp, so if this sounds like something you'd be interested in, sign up ASAP (!!)
*Note: Boost's program is on the higher end of the price range due to the nature of live instruction + realtime feedback/coaching, so we are grateful to the team at Boost for partnering with us, and reserving spots for the APM Map Community for their free session! Our goal at APM Map is to 1) give visibility to all opportunities in the PM interview prep space so that you can make the most informed decision & 2) give back to our community — if you do sign up via our APM Map link, 50% of all proceeds that we make will go towards the Loveland Foundation, which provide free therapy & mental health resources to Black women and girls ❤️ If you have any questions and/or concerns about our community partnerships, or are looking to build a partnership with us, DM Michelle on Twitter!
👩🏻‍💻 APM Map Mentor Spotlight
Each week, this section will be dedicated to spotlighting the awesome work that our APM Map mentors are doing. This week, we're so excited to feature Charlene Wang ❤️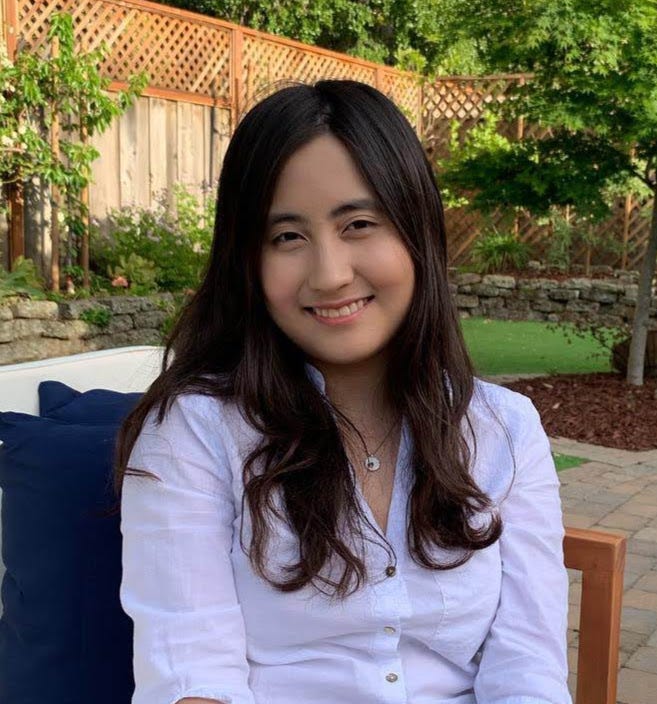 Curious about Charlene's Path to PM? Check out Charlene's free 7-day email course on getting a PM offer.

Wondering what Charlene is thinking about next? Charlene is the founder of LivingOS, a life coaching community that helps you navigate life challenges with clarity, coaching, and confidence. She has helped 400+ people navigate life transitions. In addition, she is writing a book to help people break up with the model minority stereotype and embrace their true selves.

Think Charlene is as incredible as we do and want to stay in touch? Sign up for Charlene's free Friday newsletter and get updates on the book.
Here's to finding your own path ✨
Jeff & Michelle @ APM Map
---
🗺️ If you're loving APM Map and want to support us, please feel free to share the website (apmmap.co) and/or this newsletter, or buy us a coffee. If you have any questions about APM Map or APM Recruiting, DM Michelle on Twitter!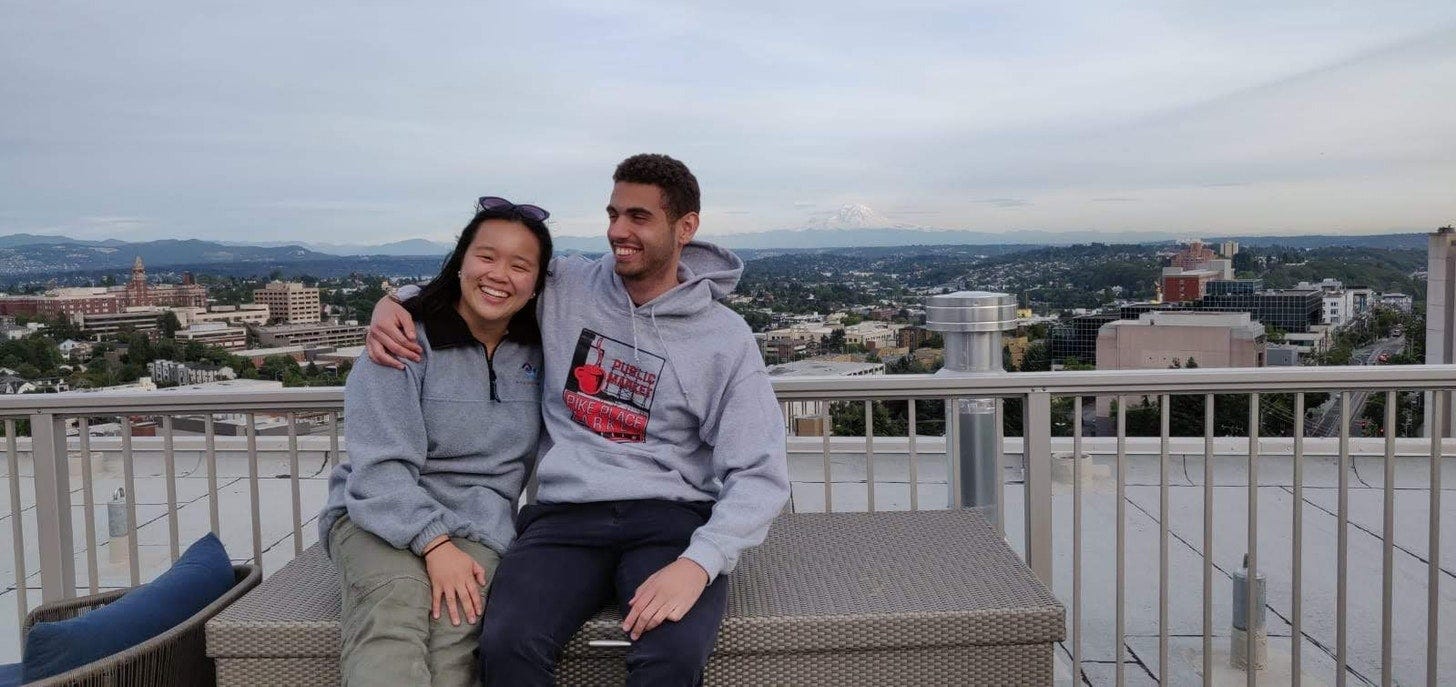 Hey! We're Jeff & Michelle — the creators behind APM Map, and we're rooting for you this recruiting season. If you want to check out our other side projects, Jeff writes about navigating life as a first-gen college graduate @ Second Gen & Michelle writes about the intersection of tech + self care / community care / structural care @ Tech Care. Thanks for joining us on our journey. :')