APM Map 🗺️ Issue #2: The road(map) to APM recruiting ...
... and to winning a Tesla while fighting voter suppression?? More deets inside
APM Map 🗺️ is your one-stop destination for navigating your APM recruiting journey. The site is live at apmmap.co, and the APM Map newsletter will run weekly this fall, spotlighting incredible APM recruiting resources & mentors along the way.
In today's issue:
The Journey: Why PM

A surprise ✨(& an excellent example of great products you can build as a PM)

Roadmap to APM Recruiting — a high level overview of my top recommended resources for every part of the APM recruiting process (deep dives coming soon!)

Hey friends - hope you have been taking lots of care ❤️
Personally, this last week hit me really hard. From hearing about RBG's passing to the continued injustice of Breonna Taylor, there were days this past week where I felt absolutely hopeless. Then exhausted. Then so, so unmotivated.
I tried to suppress the feeling at first, but soon it started bubbling over into my work meetings, side project syncs, calls with friends, and generally really messing with my headspace. So for once, I really let myself sit with the feeling. Then, I asked myself:
What am I feeling? Is it sadness, stress, anxiety, or something else?

Why am I feeling this way?

What can I do about this feeling?
After thinking these through, I also reminded myself that it's okay to feel this way. This too shall pass.
Sharing this mantra because this year has been hard enough for all of us, and to do APM recruiting on top of it makes you an absolute superstar 🌟- in case no one told you that today. It's okay to feel stressed, or anxious, or anything else you might be feeling. Take time to sit with yourself, accept your thoughts and feelings, and care for yourself through these hard times. This too shall pass.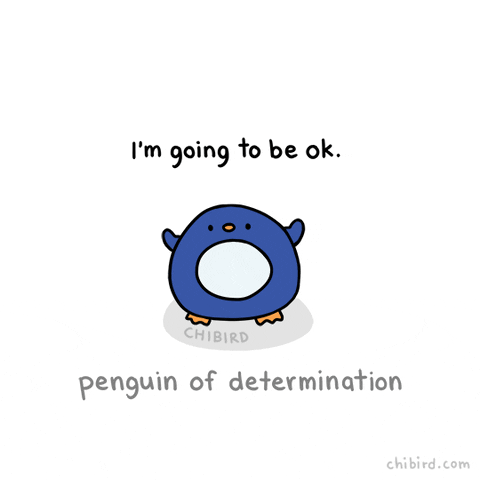 If you want to chat more about stress & self-care, or need to be hyped up for that big upcoming interview, DM me on Twitter! I got you :)
🌏 The Journey: Why PM

Recently, something clicked for me: when we talk about "tech for social good", we are almost always talking about a product. From Twitter's racially-biased algorithm to apps that combine star power & social giving, products are at the forefront of the conversations on tech & social change (or harm).
As Product Managers, being in "problem-solving" mode is our thing. We thrive at scoping out problem spaces, envisioning goals, and ideating and building solutions. In the midst of a raging global pandemic, a racial justice revolution, a fight for women's rights, and a planet that is on the brink of climate catastrophe — it is clear that, in 2020, we are not short of problems to solve. PMs (alongside Engineers, Data Scientists, Designers, & more) have the opportunity & responsibility to help drive the conversation around what it means to build products that leverage social good and mitigate harm. Together, we can push for solutions that address real, societal problems. And I think that's really exciting.
Sounds too good to be true?
It's not — one of my new favorite products is 2020 Up to Us — a website that fellow star APM Shreya Sudarshana helped build that addresses the problem of voter registration & youth turnout (and by extension, voter suppression):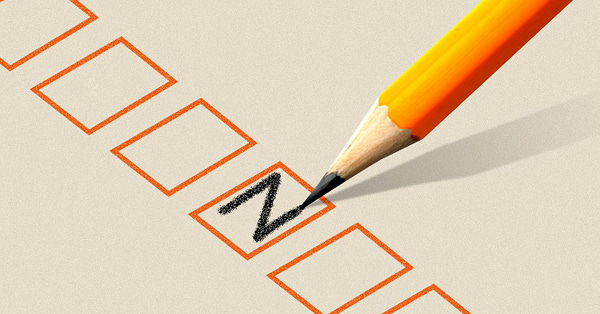 axios.com
How Gen Z activists are using tech and TikTok to promote voting
Up to Us is the latest effort to get young voters to join in the democratic process.
Not only does 2020 Up to Us help empower Gen Z to vote this upcoming election (which, could very well, determine the fate of American democracy as we know it), but it does so in such a creative and visually engaging way … talk about incredible product design. Also, did I mention you could win a Tesla by simply checking your voter registration status?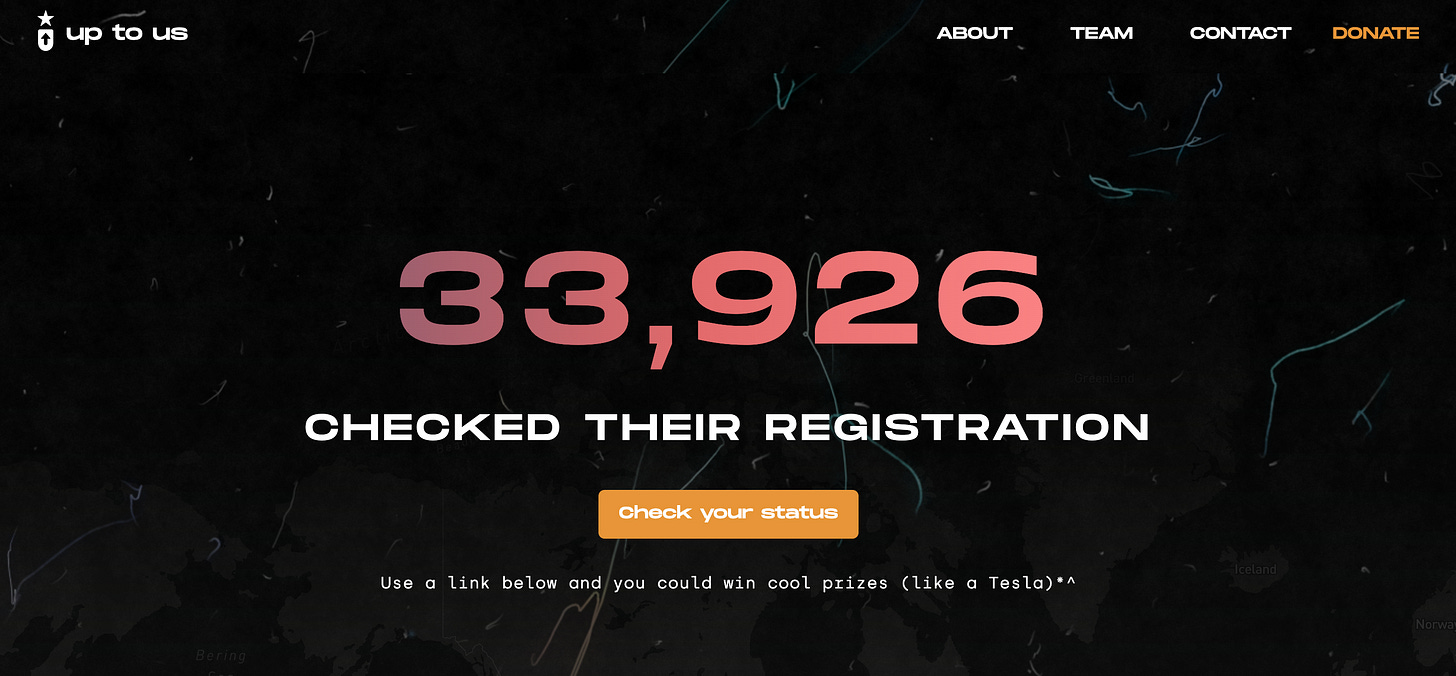 If you love the product as much as I do, give them some love! Share this with your U.S.-based friends and encourage them to check their voter registration status, ASAP. And maybe when this is all over, you'll be driving down Highway 1 with your friends in your brand new car … a girl can dream 💭
🚗 Special: Roadmap to APM Recruiting
In the coming weeks, I'll do a deeper dive into each step of APM Recruiting (i.e. Community, Interview Prep, etc.). However, since everyone is likely at different stages in their prep, I wanted to first provide a high-level overview of my top recommended resources across all categories:

Why PM
College PM, by Davis Treybig (ex-Google APM).

One of the first (& best) APM recruiting resources I've ever used. I especially love the blog section, where he embeds a lot of his answers on Quora.

The College Product Manager Guide, by Martin Anquetil (Google APM)

I came across this guide back in April and seriously wish I had it a year ago when I was recruiting. I especially like how Martin breaks down the 5 "pillar" skills of being a PM, with concrete recommendations on how to build those skills. Highly recommend you check it out!
Find Programs
APM List, by Ryan Hill (Yahoo APM)

A beloved resource by the APM community, APM List does an awesome job of providing an overview of all APM programs you can apply to. They are also offering resume reviews & mock interviews this year - check out the site if you're interested!

APM/New Grad PM Roles Release Date, by Shreya Sudarshana (Disney+ APM) & Mahmoud Alzaghari (Redfin PM)

Figured out what APM programs to apply to and want to learn more about the interview process at X company? Shreya & Mahmoud have you covered — this resource is excellent if you want transparency into the interview process (i.e. # of rounds, types of questions asked, etc.) at all companies offering APM programs.
Ultimate PM/Business Internship List by Adi Agashe (Microsoft PM)

Looking for a PM/Business Internship? Look no further than Product Alliance's free compilation of intern roles you can apply to. Although there are great compilations of full-time APM roles out there (see above), compilations of PM internships are hard to come by, so definitely check this one out if you're looking for intern roles.
Community
Product Buds by Product Buds Team

I seriously wish I had this community a year ago. Product Buds is an awesome Slack community of budding PMs (obsessed with this branding). Check out their upcoming initiatives here! APM Recruiting is hard, so I highly recommend building out a support network where you can cheer each other on. When you're all star PMs/Founders at X companies in 10 years, you'll thank me :)

Subtle Asian PM Facebook Group

I leaned on SAPM so hard last year when I was recruiting. The group is open to all (not just those who are AAPI-identifying) and last year, I often posted a lot of questions I had in the group and received many insightful answers. There was also a group mock interview calendar (TBD this year's calendar) that I used heavily. Highly recommend joining if you're looking for some friends to power through the recruiting season with :)
Interview Prep
Required for ALL aspiring PMs: Cracking the PM Interview by Jackie Bavaro & Gayle Laakmann McDowell

Ok, if you haven't heard of Cracking the PM Interview, please do yourself a favor and read. this. book. CTPI is will break down everything you need to ace your interviews — from resumes to Product Design questions, and so much more. See Neel's article below if you want an analysis of which chapters to focus on.

Decode & Conquer by Lewis Lin is another PM favorite. I personally used CTPI more, but I do like the CIRCLES framework from D&C as well.
The Product Manager Interview — 167 Actual Questions & Answers

If you've done around 20-30 mock interviews and you're looking to take your prep to the next level, I highly recommend using this book for harder Product Design & Estimation questions. I did every single Technical Estimation question from this book (mostly bc I was scared af of technical estimation questions let's be real) and highly recommend you do the same if you have interviews coming up at companies that are known to ask Estimation questions.
How to Prepare for the Google APM Interview by Neel Mehta (Google APM)

One of my most referenced articles for APM Interview prep - seriously! I particularly like how Neel breaks down which chapters of Cracking the PM Interview he found most useful, and appreciate his beyond-the-book tricks at the end.

Navigating the APM Recruiting process by Justina Chen (Twitter APM)

I LOVE this article so much. Justina does such a good job detailing the APM recruiting process, and I absolutely love her advice in the "On Campus/Phone Interviews (1–2)" section. I asked my interviewers the question she suggested in almost all of my phone & in-person interviews.
Mock Interviews
Note: mock interviews are the key to success for APM Recruiting. I personally did 80+ mock interviews, and had many friends who landed APM roles do 100+ interviews. You will most likely fail your first 10 or so mock interviews, and that's SO ok. I had my fair share of embarrassing mocks when I first started, and only got better over time. You got this.
Michelle's Mock Interview Templates by Michelle Ma (Yahoo APM)

Ok, I'm a little biased because I made these and they are practically my APM Recruiting babies. I highly recommend you create your own mock interview templates as well (the best interviews are the ones that are unique to your thinking style), but feel free to use mine as a starting point.

Templates:

One of APM Map Mentor Roshni Rawal's recommended resources. This looks like an incredible source to get questions that have been asked at X companies in the past. Use these in your mock interviews!
Exponent YouTube Channel - Mock Interviews by Stephen Cognetta (Founder of Exponent)

I absolutely love Exponent's YouTube channel. The interviews (including Product Design, Estimation, Technical, etc.) on this channel are absolutely top-notch, and back when I was recruiting, I personally had this on play while I was getting ready every day. I would recommend trying to answer the question by yourself first, and then see how the Exponent team members answer it!
Join Lewis Lin's Slack community ASAP if you're looking for mock interview partners! Last year, I basically created a Calendly with my availability, and posted it in the #apm channels with a quick intro about myself and the companies that I'm prepping for (and sign up for other people's Calendly's too). I think I maybe did at least 40-50 interviews from this Slack community, so I highly recommend.

Another APM favorite for finding mock interview partners. I've personally never used it, but have heard great things (and it's recommended by a good number of APM Map mentors as well!). I love StellarPeers' blog though - a great place to go if you want to read through written interviews.
Technical Interview
PM Tech Lessons, by David Cai (Yahoo APM)

Are you a non-technical/CS student looking to break into PM? PM Tech Lessons is going to be your best friend. Even though I graduated with a CS degree & SWE experience, I seriously wish I had this when I was prepping for technical interviews last year. David is a great friend and mentor, and PM Tech Lessons is your companion for learning technical concepts for your PM career. Check out the blog for some great articles, sign up for the newsletter, and check out David's new Algorithms Interview Prep course!

Success in Tech YouTube Channel

If you're preparing for a Technical Interview (usually a part of some companies' onsite rounds — Google, Yahoo, & Dropbox typically always have a technical round), definitely check this channel out. In my experience, most companies only ask System Design questions in Technical Interviews today, so prepping for these will help you cover the most ground. I highly recommend starting with "How to Design Twitter" & "How to Design Whatsapp" from this channel, and using those as a baseline for your System Design Interviews.

Chapter 9 of Cracking the Coding Interview

Although CTCI is mainly for aspiring Engineers, Chapter 9 provides a GREAT overview of System Design interviews. I highly recommend reading through this section to learn more about terms like latency & bandwidth, and how to incorporate tradeoffs in System Design interviews.
---
🌆 What's Next?
The "Roadmap to APM Recruiting" above is just a glimpse into the world of APM recruiting - there are so many more amazing resources out there that I can't wait to spotlight for you all. Here's what you can expect in the new few months:
Weekly Issues of the APM Map 🗺️ newsletter — each week, we'll cover a new part of "The Journey", featured resources, & mentor spotlights (+ any new resources + mentors that were added that week)

Donation-based coffee chats/resume reviews/mock interviews — The APM Map team is currently exploring ways we can both 1) help you through APM Recruiting & 2) Raise $$ for great causes, like BLM, climate change, etc. To gauge interest, please fill out this form — we'll have more details next week!
Here's to finding your own path ✨
Jeff & Michelle @ APM Map
---
🗺️ If you're loving APM Map and want to support us, please feel free to share the website (apmmap.co) and/or this newsletter, or buy us a coffee. If you have any questions about APM Map or APM Recruiting, DM Michelle on Twitter! She'll try to respond in the new few days. :)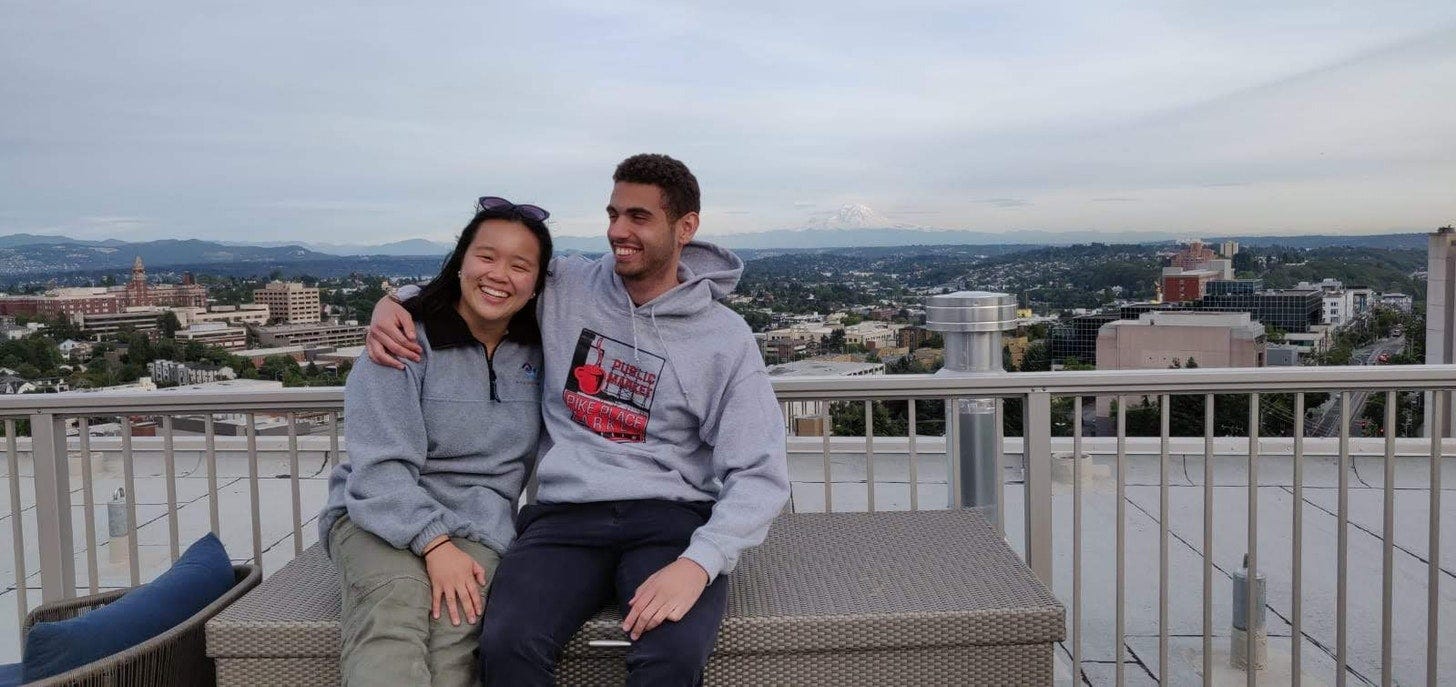 Hey! We're Jeff & Michelle — the creators behind APM Map, and we're rooting for you this recruiting season. If you want to check out our other side projects, Jeff also writes about navigating life as a first-gen college graduate @ Second Gen & Michelle also writes about the intersection of tech + self/community/structural care @ Tech Care. Take care ❤️