APM Map 🗺️ Issue #4: On real friends & fake interviews
APM Map 🗺️ is your one-stop destination for navigating your APM recruiting journey. The site is *live* at apmmap.co, and the APM Map newsletter will run weekly this fall, spotlighting incredible APM recruiting resources & mentors along the way.
In today's issue:

Hey friends - hope you have been taking lots of care ❤️
Recruiting can feel incredibly lonely. From reading up on interview prep to reading those first few lines of a much anticipated email, it can sometimes feel like you're on this path all alone. And in many ways, you are — this is your path after all.
However, as you walk further down your path, you'll likely soon discover that your path crosses with many others. For example, when you signed up for the APM Map newsletter, your path crossed with mine — a recruiting journey & a recruiting reflection. Maybe next week, you'll sign up to do a mock interview and absolutely vibe with your partner — and you both will be a dynamic duo for the weeks to come. Maybe next year, you, like me, will be taking time to give back to the aspiring PM community, and your path will cross with others once again.
Life is not linear, and there will be many mountains to climb, and many paths to walk. Some journeys are meant to be solo, and some are meant to be shared. In my experience, recruiting season is a little easier when you share it with others — via community building, mock interviews, and being honest about your fears, successes, rejections, or growth.
Today, we'll chat about what it means to find & build community through recruiting season, and how you can leverage it to tackle the best and scariest thing about recruiting season: mock interviews.
Until then, you'll always have me, APM Map, and a really supportive & cute penguin.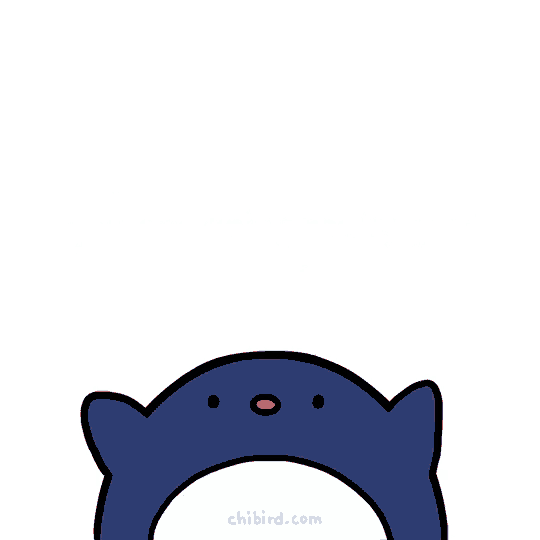 If you want to chat more about rejection & resilience, or need a pep talk before that big upcoming interview, DM me on Twitter! And yes, I will be using new chibird gifs to cheer you on each week ☺️
🗺️
The Journey:
Community ←→ Mock Interviews

Ok, so community is great. But how do you find it? And perhaps even more importantly, how do you make real friends via fake interviews?
💡 Mima's Philosophy
Your current mock partners are your future friends. True story: I met two of my favorite PM power women via mock interviews in Lewis Lin's Slack community. Back in May, we worked on this coffee chat initiative together, and they have been some of the kindest, most supportive people in my life (despite never having met each other IRL) — through recruiting and beyond. Half of the APM Map mentors were also people I mocked with, and now that we are all doing big & amazing things, I'm so lucky to have connected with them early on. Cherish these connections now (& maybe thank some of your mock partners after recruiting season!) — they could be some of your future best friends.

Collaboration > Competition, always. Re: above point, the less you think about interview prep as "competition" amongst your fellow students and the more about collaborating on 1) creative & insightful answers to difficult interview questions 2) getting through the ups & downs of recruiting season (a support system is critical) and 3) planting seeds for future friendships to blossom … not only will your recruiting season be more enjoyable, but you will be channeling the ultimate PM spirit - the team player.

Mocks, mocks, & more mocks. I did 80+ mock interviews, and wouldn't have landed the offers that I did without all of that practice. In many ways, mock interviews were some of the hardest things I did (I still remember some incredibly embarrassing mock interviews I did early on) and some of the best things I did (acing a mock interview gave me the self confidence that I could get through APM recruiting, and land the PM role of my dreams). You will fail your first 5-10 mock interviews, and that's ok. You will get better with time and practice. As my Kindergarten classroom motto always stated: if at first you don't succeed, try, try, try again! (what I would give to go back to Kindergarten rn …)
📚 Featured Resources
🌏
Community Partner: Exponent
Each week, this section will be dedicated to spotlighting one of our awesome community partners. Our goal is to bring you as many freebies, discounts, & more to make the interview prep process more equitable & financially accessible. This week, 50% of all proceeds that APM Map makes off of Exponent signups will be donated to the Loveland Foundation / 50% will go towards covering website maintenance costs & compensating Engineering work. If you have any questions and/or concerns about our community partnerships, or are looking to build a partnership with us, DM Michelle on Twitter!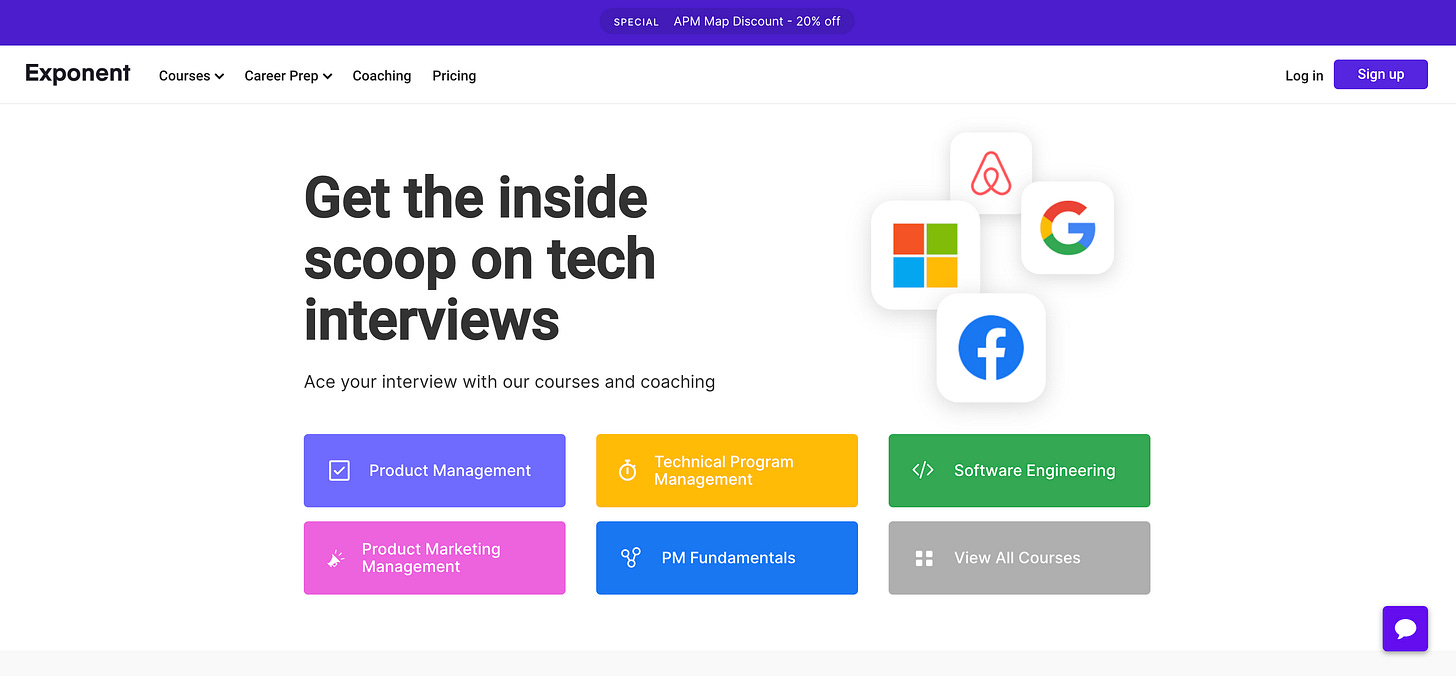 👩🏻‍💻 APM Map Mentor Spotlights
Each week, this section will be dedicated to spotlighting the awesome work that our APM Map mentors are doing. This week, we're so excited to feature Joel Montano & Lisa Huang-North ❤️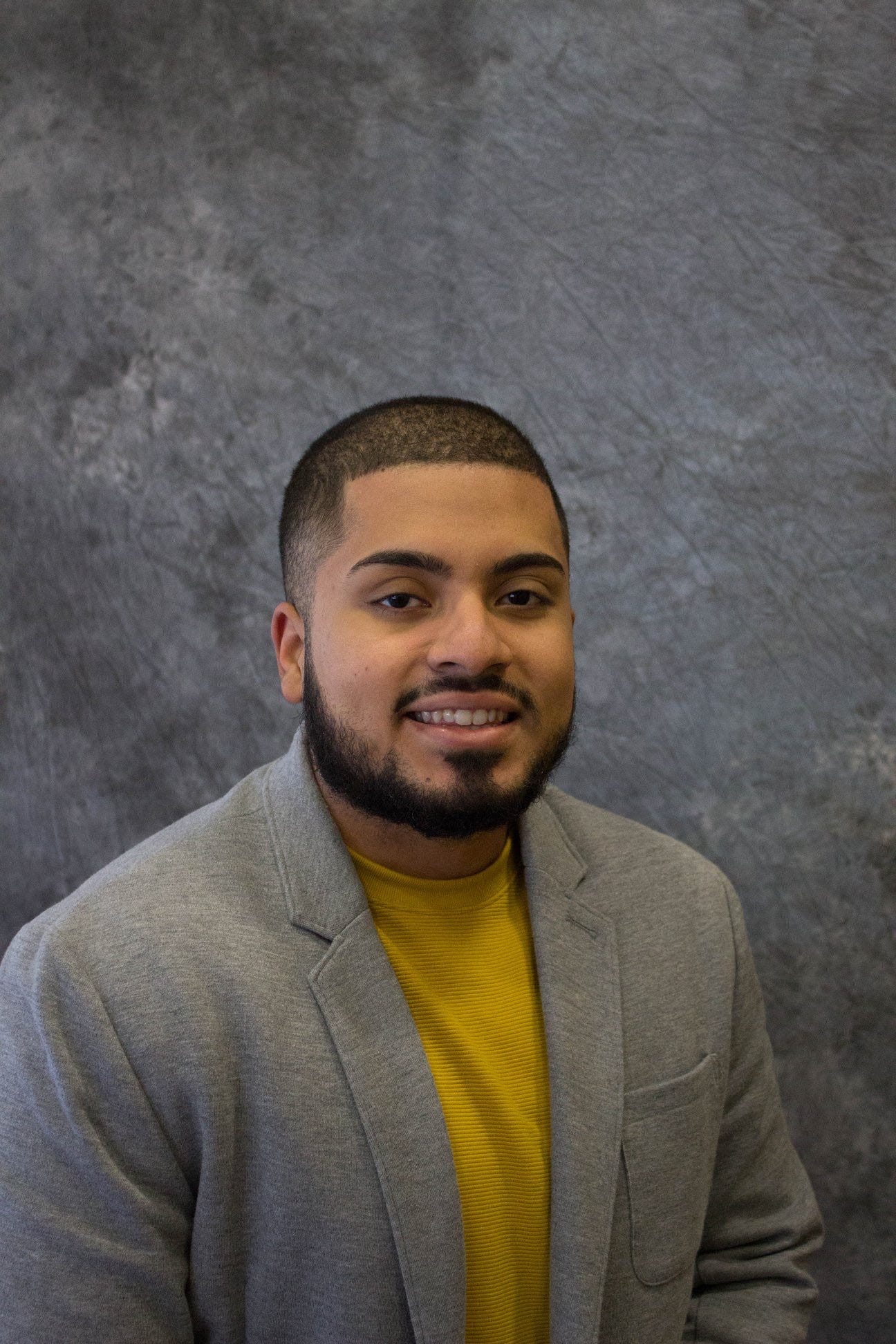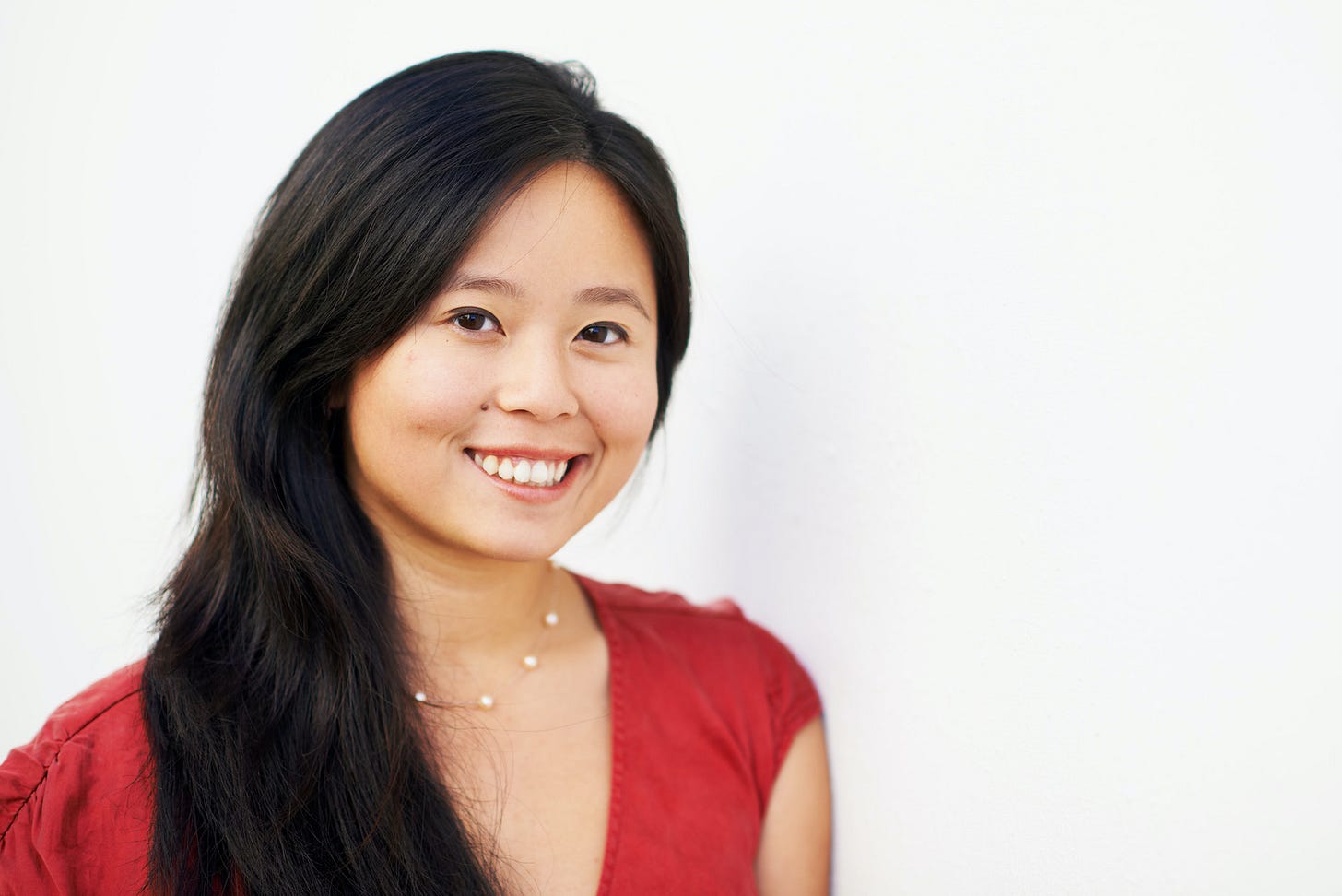 Here's to finding your own path ✨
Jeff & Michelle @ APM Map
---
🗺️ If you're loving APM Map and want to support us, please feel free to share the website (apmmap.co) and/or this newsletter, or buy us a coffee. If you have any questions about APM Map or APM Recruiting, DM Michelle on Twitter!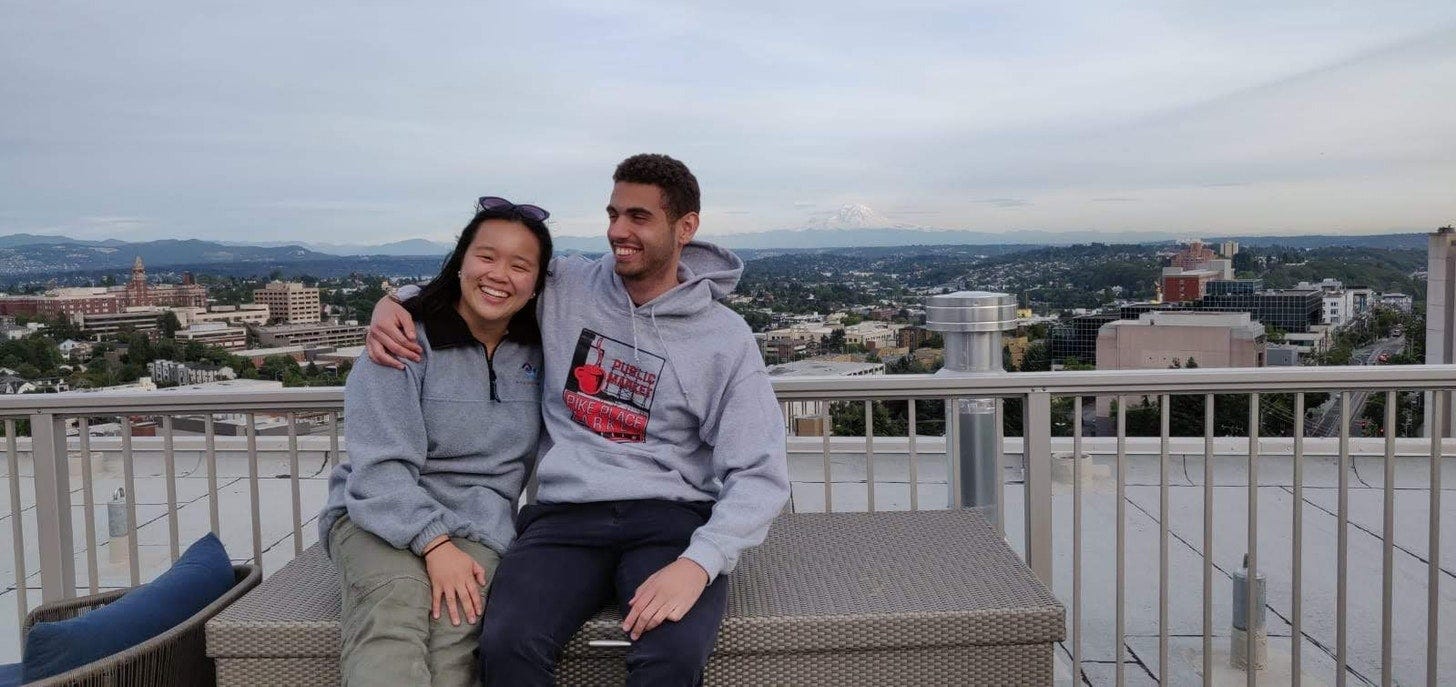 Hey! We're Jeff & Michelle — the creators behind APM Map, and we're rooting for you this recruiting season. If you want to check out our other side projects, Jeff writes about navigating life as a first-gen college graduate @ Second Gen & Michelle writes about the intersection of tech + self care / community care / structural care @ Tech Care. Thanks for joining us on our journey. :')